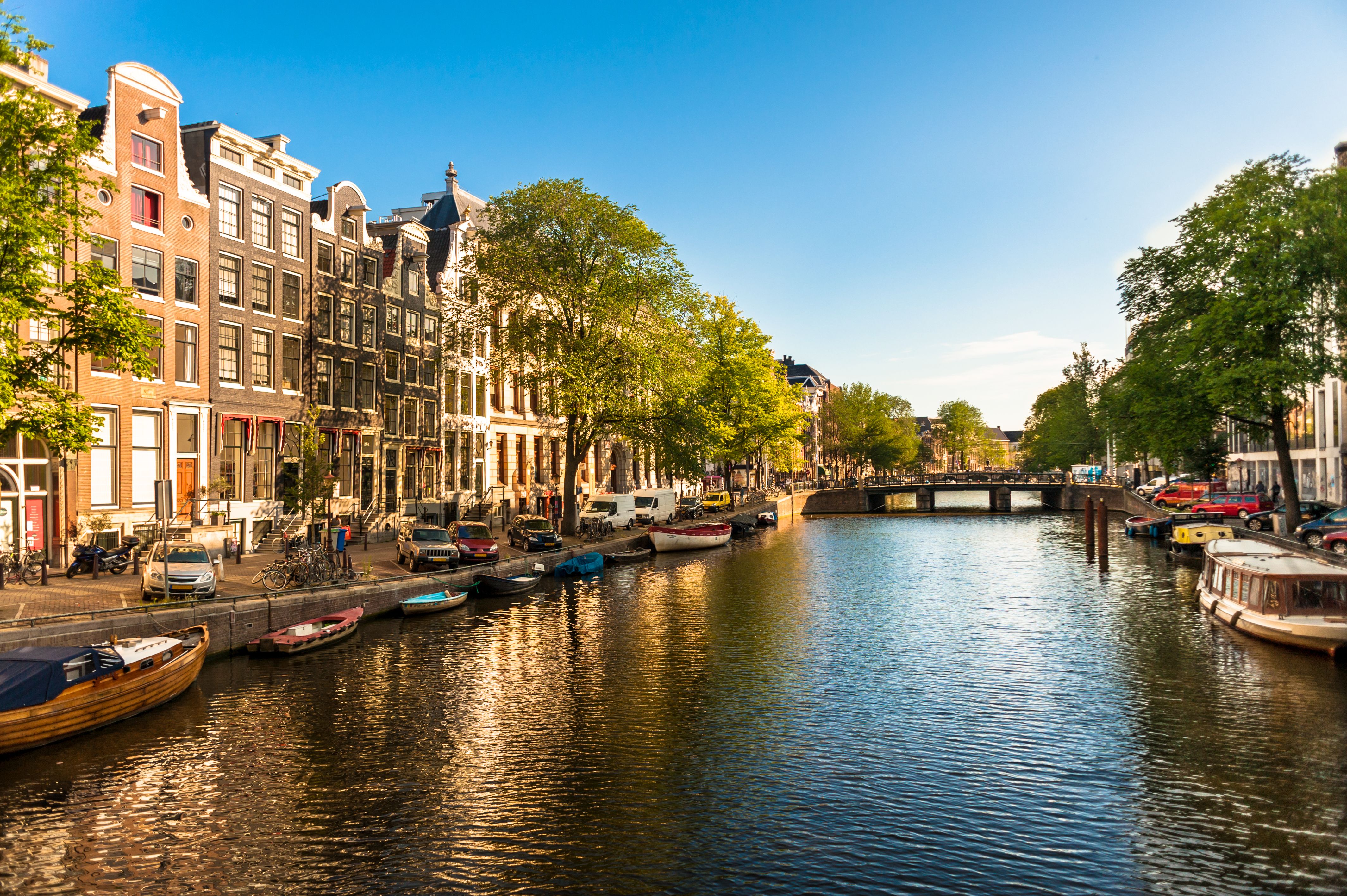 Regions:
Scale:
Ecosystems:
Grassland, Rivers and lakes, Urban, Wetlands
Goals:
Nbs actions:
Topics (Keywords):
Objectives
The 2010 city-region plan 'Structural Vision: Amsterdam 2040', managed by the Department of Physical Planning, set the investment and project ambitions for the period 2010-2040. The strategy seeks to fulfil the vision of a creative and varied city, with an integrated public transport network, high quality urban planning, and investment in recreational green spaces, water and renewable energies. Water-related hazards, such as floods and storm surges, are managed at all levels - city, regional and national. The 'Agenda Groen 2015-2018' (Green Agenda 2015-2018) includes specific 'Nature Based Solutions' as part of the Structural Vision.
Actions
Amsterdam hosts a variety of green-space initiatives, ranging from community parks to city-wide projects to bring about a considerable increase of green spaces.
City parks
City parks are used for all kinds of recreation: walking, sports, work, enjoyment of nature, etc. Pressure on the parks is steadily increasing, on account of the increasing numbers of visitors. Many parks are situated on sub-optimal soils. In combination with changing temperatures and precipitation, this means there is an urgent need to find structural solutions to make the city parks future proof.
Recently, the general recreational value of parks has increased in terms of accessibility and facilities. The protection and enhancement of biodiversity is also an important objective of green-space planning, but the Structural Vision is less clear as to how this objective is to be achieved.
Greening the city
Green areas play an important role in making the city climate proof. Green roofs and green walls affect the urban climate as well as the climate inside buildings. At the moment, Amsterdam has more than 150 000 m2 of green roofs. Before the end of 2018 it aims to add another 50 000 m2.
Amsterdam Rainproof is investing in a series of measures to green the city, involving car parks, tramways, railways, front gardens, etc. Planting of trees is also encouraged as they help to cool a city's climate.
Green neighbourhoods
Amsterdam wants to develop more green areas close to where people live. The 'Stichting Postzegelparken' is a foundation that establishes tiny ('postage-stamp-sized') parks on wasteland which are maintained by local people and organisations. Urban farming initiatives are also bringing green areas into local neighbourhoods.
Green corridors
Planning for biodiversity must take the spatial requirements of species into consideration by providing sufficient, connected areas of habitat for them.
Deltaplan
The Annual Delta Programme is intended to ensure that flood risk management and freshwater supply remain sustainable and robust beyond 2050, setting new flood protection and spatial adaptation standards and securing freshwater for cities and agriculture. A dike system has always been used to reclaim and then protect land, and in recent years this has provided an opportunity to implement NBS together with a smart spatial layout (soft approach).
The Delta Programme has shown how soft engineering structures are more reliable in coastal management than (grey) hard infrastructure. Soft-engineering coastal protection solutions involve a mix of beach nourishment, dune replenishment, and the planting of vegetation to stabilise the newly replenished beach and dune. The Netherlands is now going through a process of 'de-polderisation', a calculated retreat giving land back to the water.
Potential impacts/benefitis
NBS benefits
Transferability of the Results
Lessons learned
The AMS Climadaptool project (a project of the Amsterdam Institute for Advanced Metropolitan Solutions) developed a smartphone app which people can use to see what the local urban climate is like in their immediate environment, and what they can do to improve it.
The Netherlands has a long tradition of protecting its land from the sea and from the rivers, its water management boards (Waterschappen) being the oldest governing bodies in the country.
The city of Amsterdam provided a budget of 20 million euro for the Green Agenda 2015-2018. The public, not-for-profit organisations, companies and authorities had to invest money themselves to be able to obtain a subsidy. This co-financing approach was very successful, with in total more than 55 million euro being invested in a greener Amsterdam.
In 2016, Amsterdam completed two green corridors, three natural playgrounds, 6 441 m2 of green roofs, six potage-stamp-sized parks, and six green schoolyards, and five city parks were renovated.
i-Tree: a state-of-the-art, peer-reviewed software suite from the United States Department of Agriculture's Forest Service that provides urban and rural forestry analysis and benefits assessment tools. A Dutch consortium involving 13 cities is introducing it in the Netherlands, enabling users to estimate the value of trees as a function of heat reduction.
Delta Project is a foundation with an average annual budget of 1.2 billion euro up to 2028. At the national level, the annual budget for coastline management is 40 million euro for 12 million m3 sand per year. Per km, these costs are comparable to those of motorway maintenance.
Financing
Amsterdam hosts a variety of green space initiatives, ranging from community parks to city-wide projects seeking to considerably increase the amount of green space and green rooftops. These projects are often funded by the government, either directly or through citizen foundations or other non-governmental organisations.
The city has a long-term Energy Strategy for the years up to 2040. In 2011, it set up a € 75 million fund, the Amsterdam Investment Fund, to support projects in the fields of climate, sustainability and air quality.
The Green Agenda (City of Amsterdam, 2015), which forms part of the Structural Vision: Amsterdam 2040, states that € 20 million will be invested in green projects in the period 2015-2018 through Green Funds. The Agenda focuses on City parks, Climate and biodiversity, and Connections and Accessibility, setting some ambitious specific targets, such as 15 new green play areas, 50 000 m2 of green roof installations, 20 new postage-stamp-sized (or 'pocket') parks and solutions for 80 ecological bottlenecks.
Since the Green Funds are based on the principle of co-funding, the City Council is actually seeking a total minimum investment of € 30 million in green space, from land development and with contributions from district committees, market players, foundations and private individuals (City of Amsterdam, 2015).
Contacts
Geertje Wijten, Ruimte en Duurzaamheid, Agenda Groen, City of Amsterdam, The Netherlands
Information on this page is hosted by