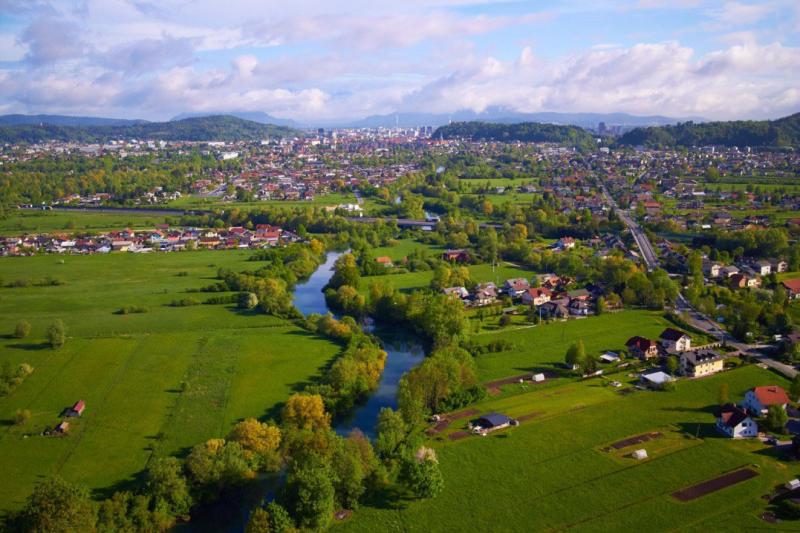 Regions:
Scale:
Ecosystems:
Grassland, Rivers and lakes, Urban, Woodland and forest
Goals:
Nbs actions:
Topics (Keywords):
Objectives
In the framework of "Vision Ljubljana 2025", the city has adopted several sustainability-oriented strategic documents, especially the:
Urban Master Plan (83% of all city development is directed towards renewing existing developed areas and brownfields). This is the most important planning instrument for green spaces in the city.
Environment Protection Programme 2014-20, aiming to protect and enhance the natural environment in the city.
Actions
The city administration has closed the city centre for motorised traffic, renovated it and created an urban "Ecological Zone", gradually expanding it so that today it covers over 100,000 m2.
Biking and sustainable mobility have been promoted, in line with providing new green areas for social and sporting activities on former degraded areas. Finally, the river Ljubljanica has been the focus of an ecological restoration project.
While these measures have been planned separately at different times, taken together, they can be seen to have clearly enabled synergies in tackling a series of challenges by providing key ecosystem services.
Thus, even if not explicitly following a systemic NBS approach from the outset, the cumulative effect of these measures is greater than merely a series of individual projects.
Potential impacts/benefitis
NBS benefits
Transferability of the Results
Lessons learned
The Green Surge case study (2015) concluded that the most important factor for implementing nature-based solutions is availability of funding.
Other helpful factors:
clearly articulated programmes, with clear timeframes and detailed plans
implementing administrative procedures in time (e.g. arrangement of land ownership and different permits)
Information on this page is hosted by